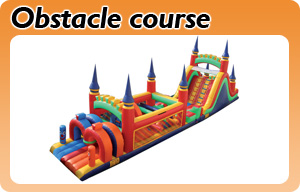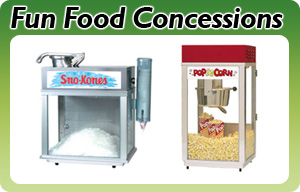 Little Party People is the best. Not only do they come to set up your bounce house but they make sure is is secure and safe. They provide prompt, courteous service with delivery as well as pick up. Your bounce house even comes with a concession. My kids love the snow cone machine. I would recommend this company to anyone who wants to add something special to your child's birthday celebration!

Denise Smith

Great prices and great customer services! Kids loved it!!!!

Sandra Lauterbach Jennings

I am so pleased to write a review about the quality of service that is provided by Little Party People. I am a person that loves to stay with a company when they provide wonderful service! You are not treated as just another customer when you call to inquire about the products and services. They make sure that you have all the items that you need and that you have the best experience possible. And, best of all, theyhave affordable prices! I am pleased to say that I am and always will be a continous customer.

EXCELLENT SERVICE

Little Party People is a keeper. We have used them for my son's birthday twice and once more for my youngest daughter as well. They have a very professional staff, Joy is awesome! My party guests always enjoy the bouce houses and I love having enough table and chairs to make them comfortable. Their FREE delivery, reasonable prices, and friendly staff make my party planning easy!! Thank you Little Party People!

The Meno Family

We used Little Party People for my daughter's 2nd birthday. They were great! Their prices beat anyone in Columbia! (We live in Blythewood and delivery charges from other places were terrible!) They delivered on time (a little early in fact). What they brought, was a brand new unit in immaculate condition! I will be using them again! I just hope they get a dunking booth soon. I would recommend them to anyone!
Recent Posts