Inflatable Water Slide / Dry Slide Rental Features
Enjoy a fun-filled day with an inflatable water slide rental
Versatile slide, can be used as a water slide in the summer or dry slide in cooler climates
Safest and most durable inflatable slides on the market
Manufactured with Commercial Grade / Heavy Duty material
All slides are thoroughly cleaned and sanitized after each rental
Contact us today to book your rental today.
Tropical Palm Stopper
Click to view larger image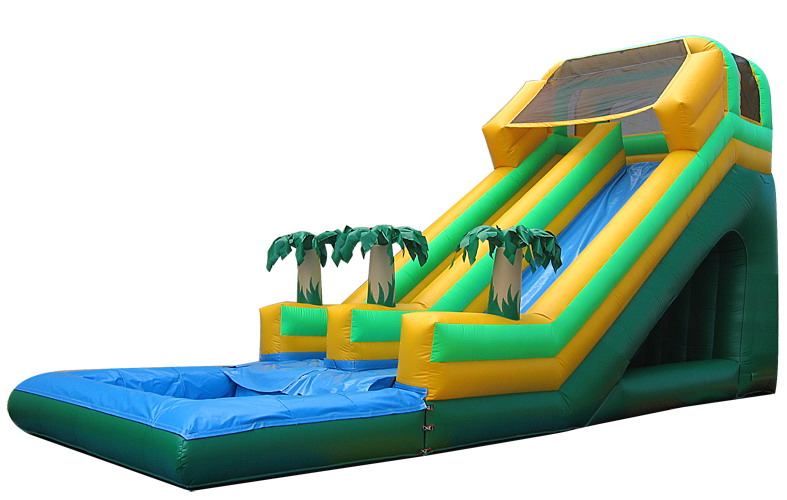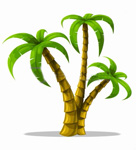 This water slide is a great addition to any party or event. It is sure to attract all around. This inflatable water slide includes a 15ft slide that that splashes into a 2ft pool as you exit!
This unit can also be used as a dry slide or a slide with ball pit.
Dimension: 15'H x 34'L x12'W
Capacity: Up to 3 Bouncer at once
Price: $250-$275.00
Dual Lane-USA Slip n' Dip with pool
Tsumami Slide
Click to view larger image
Experience the wave of this almight 20ft Water Slide with a pool attached for added excitement and splash. This amazing slide has buildt in waves features in the slide for a ocean wave experience! This wet or dry slide is just one of the many amazing inflatable slides from Little Party People. Dual wet/dry slides are a great way to promote enjoyable and healthy activity, and will add extreme fun and value to any indoor or outdoor event!